In Malachi 2:15, we read that God made a man and his wife one in order that through them He might receive godly children. Anyone can raise children. But the disciple of Jesus raises godly children. And for this, the very first requirement is that at least one of the two parents must be a wholehearted disciple of Jesus who loves the Lord with ALL his/her heart. Half-hearted Christians will not be able to raise godly children. A second important requirement is unity between husband and wife. This may not be possible if one partner is not a disciple. Then the other partner must battle it out alone against Satan, for his/her children. But if both are wholehearted, the work is much easier. This is why the right choice of a marriage- partner is so very important. It is very difficult to bring up children in a godly way if the husband and wife are always quarrelling with each other and blaming each other. If you want to build a godly home, seek unity with your husband /wife at any cost – even if, as a result, you have to give up many of your rights.

Anyone who runs ahead and does not continue in the teaching of Christ does not have God; whoever continues in the teaching has both the Father and the Son. (2 John 9)
My dear Savior!
You have said that in Your Word only is there fullness of life.
I want this fullness!
I want the very life which You bring and pour into my heart.
You have said, o Savior, that whoever feeds on Your Word has both the Father and the Son.

Forgiveness of our past sins is our very first and our constant need. The guilt of our sins could not be removed by God by any other way than by the payment of the full penalty for our sins. "Without the shedding of blood, there is no forgiveness" (Hebrews 9:22).
When Christ shed His blood on the cross of Calvary, it purchased the pardon of every sin ever committed by anyone. But that pardon becomes ours only when we receive it. Through Christ's blood we now have the forgiveness of all our sins, if we sincerely turn from our sins (repent), trust in Him, and receive the forgiveness that he offers.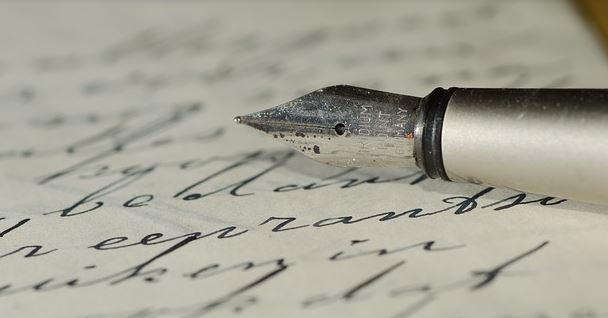 I immerse myself in Your love
That is more than knowledge and understanding
I give myself up to Your Spirit
To guide me
Into the endless depths of Your being
I wish not only to know you
But also to sense what in Yourself is

The ministry of the Holy Spirit is the most invisible of all the ministries in the Godhead. He encourages and helps in a silent, invisible way, without even wanting recognition or credit for His work. He is quite content for people to praise the Father and Jesus alone, and to be left out of the picture altogether. What a beautiful ministry. What does it mean then to be filled with such a Spirit?
It must mean that we will be like Him, content to have a ministry like His – silent, invisible, receiving no credit, and content for the credit to go to others. Are we indeed filled with this Spirit? Many who claim to be "filled with the Holy Spirit" today however seek such prominence for themselves through the exercise of their gifts on Christian platforms, promote themselves, and seek for money for themselves. All this is anything but the work of the Holy Spirit. All this is the work of some other spirit counterfeiting the Holy Spirit, and it is our duty in the church to expose such counterfeit and deception.